Community involvement has the potential to bring positive, measurable change. Parallel believes in having an active presence in our communities. Aside from local offices for all our clients, Parallel also takes pride in becoming part of our communities whether it be volunteer work, non-profit partnerships, sponsorships, or financial donations.
Does your area have a need for assistance? Contact us today to see if we can help!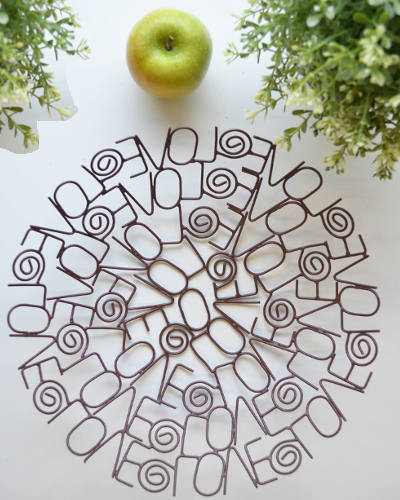 In December of 2019, Parallel Education partnered with Trades of Hope for an "Adopt-A-Grandparent" sponsorship. Trades of Hope empowers women in 3rd world countries out of poverty. Parallel sent Christmas gifts, which included scarves and love/hope bowls, to a Nursing Home in Mukwonago, WI, which helped to alleviate some loneliness during the holiday season. Overall we sent 100 gifts!
We are proud to share that Kathy, a Parallel Education Division employee, participated in the American Lung Association Fight For Air Climb event! This event was held March 9, 2019 at the U.S. Bank Center in Milwaukee, WI. Kathy participated in the "Power Hour Challenge" which challenged participants to climb 42 floors, multiple times, in a one hour time allotment. Kathy successfully completed 4 rounds! Parallel sponsored Kathy's team and donated to the cause.

According to the American Lung Association: "What is a Fight For Air Climb?
One of the American Lung Association's signature fundraising events, Fight For Air Climbs are stair climbs held in prominent skyscrapers around the country. Climbers join friends, family, co-workers or even fly solo, climbing the stairs of the building to the top! Over the last several years, our Fight For Air Climbs have raised more than $53 million to support the mission of the American Lung Association.
More than 26,000 participants from 44 Climb events across the country came together [in 2018] to raise more than $7.4 million. You can join the challenge and raise money to help provide life-saving lung health research, patient education and public policy efforts.
The Fight For Air Climbs vary in the number of stairs to climb, but each event offers an opportunity for teams and individuals to challenge themselves. And every step you take moves us forward in our fight for healthy lungs and clean air.
Together we can fight lung disease successfully!"

Interested? Get involved by visiting https://www.lung.org/get-involved/events/fight-for-air-climb