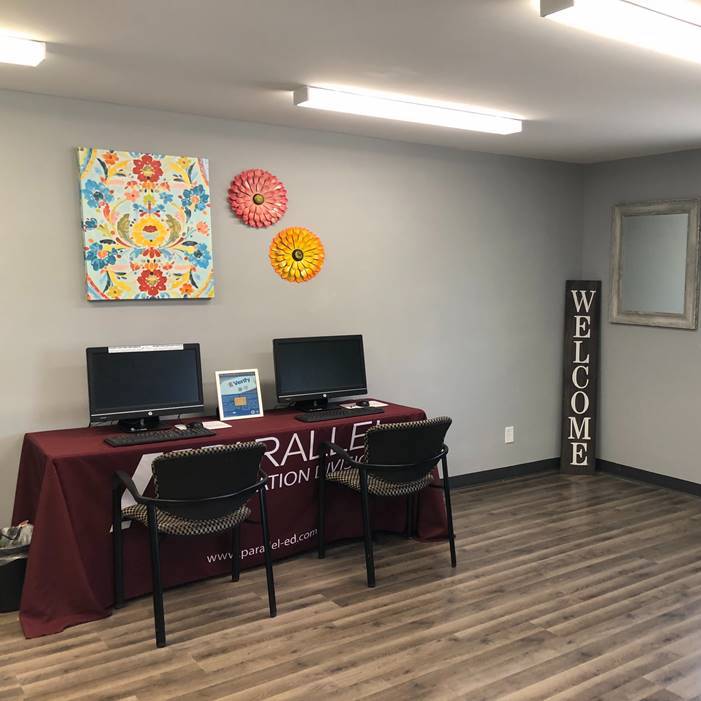 Parallel Education's Indianapolis branch relocates!
As of June 1, 2019, the local Indianapolis branch relocated to a new address. The new location can be found at 5703 S. East Street, Suite G, Indianapolis, IN 46227 and is already open for business. The contact number has remained the same, (317) 559-5896. Business hours have remained the same. Stop by our new office to say hi!
Ice Cream Social

Our local Kansas branch held an Ice Cream Social on Friday, June 8th. The event was held at Betty Rae's Ice Cream located at 7140 Wornall Rd, Kansas City, MO 64114 on Friday, from 2-4pm. Betty Rae's has unique and interesting flavors like Cereal Milk, Chips and Guac, and Caramel Crème Brulee. It was a way to celebrate the end of the year, a chance for our Substitutes to connect with each other and also an opportunity for our Substitutes to connect with our local office. Parallel gave away a set of tickets to the Boulevardia Event that happens each year which contains live music, tastings, food trucks, and local KC Vendors. The tickets were awarded to our Substitute, Katherine P., for her extra effort at the end of the year. Our Substitutes chatted about their experiences, the new app, summer school and returning in the fall. It was a great time for all and a great opportunity to show our Substitutes that Parallel appreciates their hard work.
Ugly Sweater Party

Our local Kansas branch held an "Ugly Sweater Party" on Monday, December 17th from 5:00-7:00 PM. This event was held at the Up-Down KC on 101 Southwest Boulevard, Kansas City, MO 64108. The Up-Down is an arcade bar featuring more than 50 arcade games from the '80's and '90s, pinball machines, classic skee ball alleys, Nintendo 64 console gaming, life-size Jenga and Connect Four. Our Substitutes enjoyed the evening playing games and connecting with each other.